Featured Creation
This creation has won the Featured Creation, meaning they got the most votes in their month against their candidates. This creation won Featured Creation in July 2014.
Medison

Set
Brainies
Number
144
Species
Chill Pill
Rarity
Rare
Medison is a fan-created Moshling, in the Brainies set. Medison is created by Toast With The Most.
Combination
Edit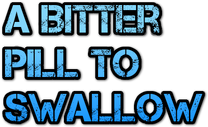 Biography

Edit
Move over, Pinestein, there's a new geek in town! Chill Pills are medical geniuses, though they can be annoying while constantly reminding you that you MUST stay on doctor's prescription. 
Though Chill Pills like hanging around the health room, you kind a majority of them chit-chattering away at Pill Hill, experimenting with new medicines. 
Personality
Edit
Persistent, sassy, cool
Doctors and milk
Liquid medicine (especially cherry kind-blech)
Medison is a pun on the name Thomas Edison.
Medison is cooler than you. 
Ad blocker interference detected!
Wikia is a free-to-use site that makes money from advertising. We have a modified experience for viewers using ad blockers

Wikia is not accessible if you've made further modifications. Remove the custom ad blocker rule(s) and the page will load as expected.