Wave

Set
Frosties
Number
347
Species
Barking SoundShifters
Rarity
Uncommon
Figure
Frosties Playpen Exclusive
Release Date
24/12/15
Wave the Barking SoundShifter is an uncommon Moshling in the Frosties set, resembling a husky with the abilities to alter sound barriers.
Hey you, what's that sound? Why, it's a Barking SoundShifter of course! These fluffy Moshlings have the ability to create sound barriers and even alter them with their bark. High upon the tops of Mount Sillimanjaro, they perform such a feat for everyone to hear (and see!).
Personality
Edit
Loud, loyal, attentive.
Combination
Edit
One Sonic Saffron and any two other seeds (Sonic Saffron could be obtained during Twistmas 2015 using the code SOUND).
Cold areas and high areas.
Gum and potted plants.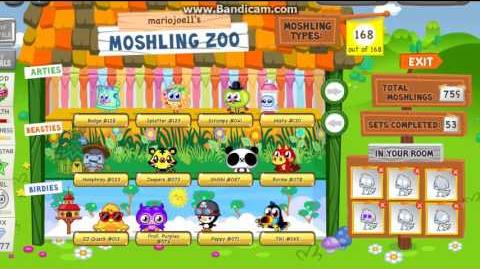 Ad blocker interference detected!
Wikia is a free-to-use site that makes money from advertising. We have a modified experience for viewers using ad blockers

Wikia is not accessible if you've made further modifications. Remove the custom ad blocker rule(s) and the page will load as expected.